This is most of the cover to this month's magazine distributed by a professional organization of which I am a member. I have an official certification with this organization. I spent months studying to pass the credential to earn said certification.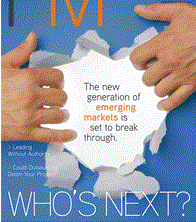 Anyone notice any resemblances? Um, HELLO! Has anyone at this place ever been on these here intartubez?
The big "WHO'S NEXT?" is priceless, IMHO.